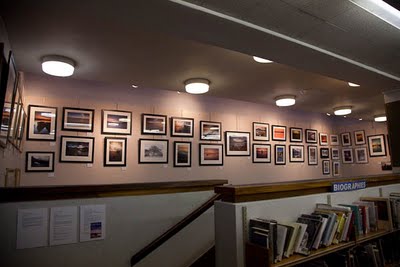 Sorry for not updating the blog for a few weeks. It has been a hellishly busy few weeks with tearing
one exhibition
down & delivering all the pictures sold and then preparing another new exhibition.
This exhibition "Landscape" features work from
The Painting With Light Society
with guest photographer
Kevin Goodchild
. It is an exhibition of Landscape images from across the British Isles and beyond. The exhibition runs until Christmas Eve and even if I say so myself it is well worth a visit:
Landscape - an exhibition by The Painting With Light Society featuring Kevin Goodchild
Loughton Library
Traps Hill
Loughton
Essex IG10 1HD

Telephone: 020 8502 0181
Opening Times:
Monday: 9.00 - 7.00
Tuesday: 9.00 - 7.00
Wednesday: 9.00 - 7.00
Thursday: 9.00 - 7.00
Friday: 9.00 - 7.00
Saturday: 9.30 - 5.30
Sunday: 11.00 - 3.00
If that is too far away The Painting With Light Society also have another exhibition "Images of East Anglia" running at
The Virgina Court Hotel
Cliff Avenue
Cromer
Norfolk
NR27 0AN
If you are in the area of either of our exhibitions, please pop in and why not post your reaction here.