I do believe that we are about to see a new expression appear.:
Ralph Loren
Def:
To really muck something up in Photoshop
Usage:
"I think they have done a Ralph on that shot", "That magazine cover is totally Ralph Loren"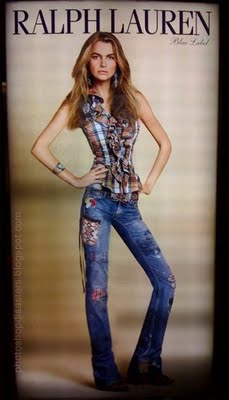 It seems that poor old Ralphs lawyers have not heard of
The Streisand Effect
. See
Boing Boing for the full story
, or just
watch the story grow
.