Now that autumn is approaching and the days are getting shorter the dawn photography season is now open. Yes Sunday, marked for me, the start of the period when getting up to shoot the dawn is actually possible.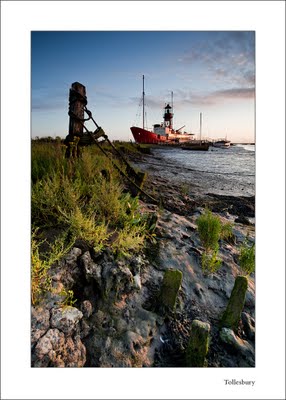 Dawn is now just after 6:00am, which means that I can now get up at the "reasonable" time of 4:00am! It's strange to inhabit a bizzaro world where 4 in the morning doesn't seem too bad a time to get up – but such is the life of a landscape photographer.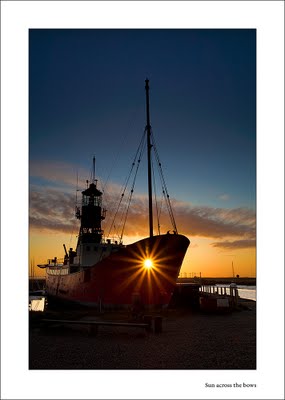 Why get up 2 hours before? Well I need to be on site half an hour before dawn at least. Most of my locations are an hours drive away, so that leaves me just half an hour to get out the house of which 10 minutes are spent trying to convince my boy dog that he can't come with me! Interestingly enough, neither my wife or our girl dog show the slightest interest in coming with me, now I'm not saying that females are naturally lazy creatures…but the evidence does suggest that.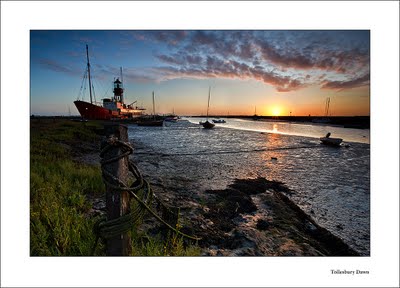 Having gone to this trouble I thought I would show you the results of my expedition to
Tollesbury on the Essex coast
. It was a fine morning and having taken these shots, I was back home for breakfast at 8:00. All in all, worth getting up for.