It seems that quite a few people who wanted to use
my Limited Edition management system
were put off by the need to purchase Microsoft access to run it. To get round this, I have created a version that uses the free Microsoft Access runtime.
You can download the latest version of Lemon from here.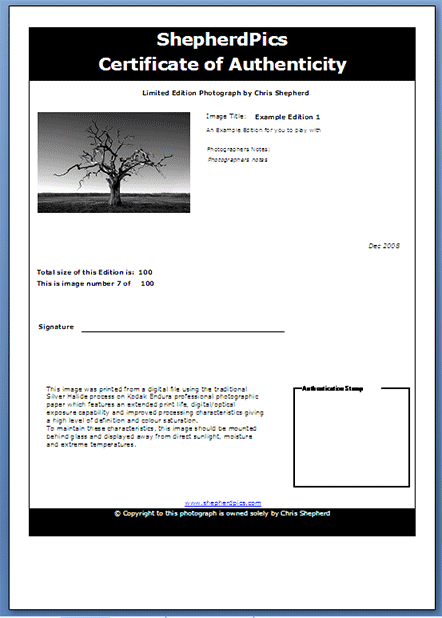 The current release features:
Keep track of editions and sales easily from one screen.
Block Allocate ~ reserve a group of prints for a particular customer.
Certificates of Authenticity.
Print Run ~ Mark a group of prints as printed and generate the appropriate certificates.
Sales reports.
AutoAllocate © ~ When creating an edition numbers can be automatically allocated.