Regular readers will be aware that I am a member of
The Painting with Light Society
- A group of Landscape Photographers from East Anglia. There are
eight of us in the group
including such talented folk as Jon Gibbs who won
Landscape Photographer of The Year
and Ian Flindt who had five pictures Highly Commended in the same exhibition.
Our latest exhibition has just opened at The Stable Gallery, Kelling, near Holt. The Exhibition runs from 24th Nov - 23rd Dec.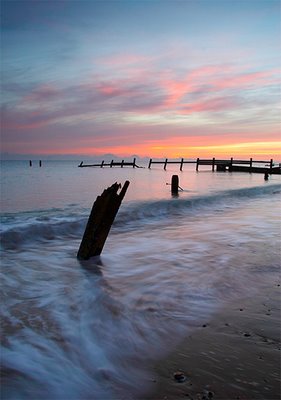 Happisburgh Dawn
(Click...or visit the exhibition to view large)
The exhibition will feature the work of all 8 members of the society together with prints from a guest photographer, Kate Barclay. In total over 40 framed prints will be on display.
Framed or Mounted prints will be available for purchase so why not
pop along
for a look if you are in the area.