Yesterday I blogged about the new London anti terror posters. Now its time to see the reaction on the web.

Here are some good ones
,
some more here
though this is my favourite: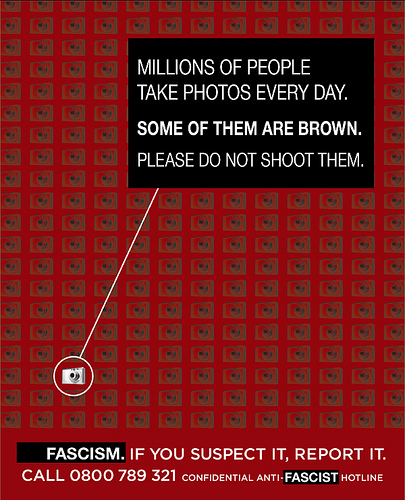 by illegalphotos on Flickr
This is a great little video that summarises our rights on the matter.
---
Related Posts
U.S.A. Photographers Rights
Public Photography and the law
Strictly No Photography